The GREAT
MANHATTAN HOLIDAY
GET-A-WAY

BROUGHT TO YOU BY: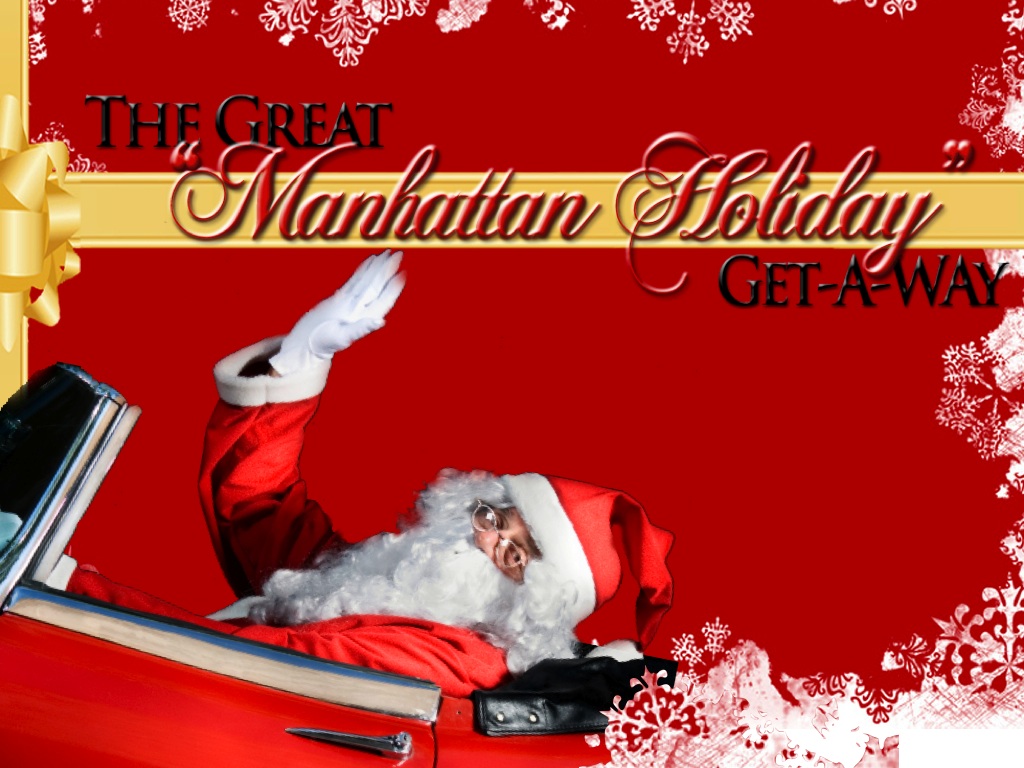 WOULD YOU LIKE TO WIN AN ALL EXPENSE TRIP FOR 2

TO SEE MANHATTAN FOR THE HOLIDAYS?
* * * * * * * * * *

Here's all you have to do:
SEND AN E-MAIL to: BMXRadioNow@gmail.com
INCLUDE: Name, Mailing Address, Daytime Phone
LISTEN: Saturday Nights at 9pm EST!
And within ten minutes,

CALL 800.345.9622 when your name is called.
If you do those four things, you will be one of 8 finalists...

The finalists will be entered into the GRAND PRIZE draw...

Taking place November 21st, 2009.
Then you VISIT, New York City, December 11-13, 2009.

THE FIRST EVER "MANHATTAN HOLIDAY" GET AWAY!


E-MAIL HERE: BMXRADIONOW@GMAIL.COM